Kevin Romar was born on September 10, 1988 In Cypress, CA. Kevin started to gain some attention when his part in "The Berry Video - Atmosphere" part came out in 2007.
In the years following he joined Chocolate Skateboards and then soon switched to Blind Skateboards with whom he currnetly rides for. He went Am for Blind in 2009.
In 2011 he was featured in Blind's "This Is Not A Test" which is a Blind Am video.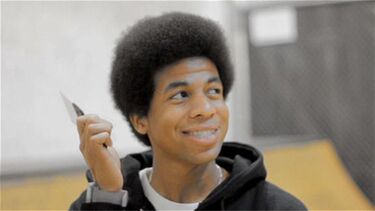 | Born | September 10, 1988 |
| --- | --- |
| Nationality | American |
| Residence | Los Angeles |
| Sponsors | Blind Skateboards, Supra, KR3W, Shake Junt, Venture Trucks, Bones Wheels, Andale Bearings, Furnace Skateshop, Remind Insoles |
| Style | Street |
| Status | Pro |
In October 2012 Kevin Romar finally went pro for Blind Skateboards. He was given 4 new graphics at his Pro party.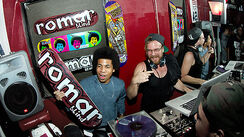 Ad blocker interference detected!
Wikia is a free-to-use site that makes money from advertising. We have a modified experience for viewers using ad blockers

Wikia is not accessible if you've made further modifications. Remove the custom ad blocker rule(s) and the page will load as expected.