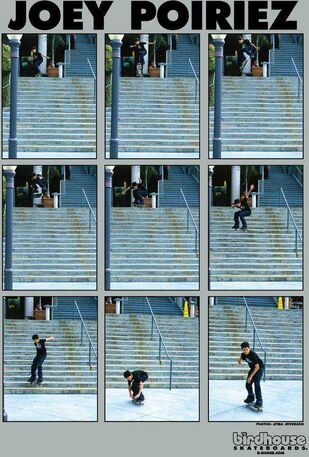 Joel "Joey" Poiriez is a californian skateboarder, he born in 10/03/1986 Sponsors: Birdhouse, Adio, Volcom, Pharmacy Boardshop
He died in april 20 of 2014
not much material of his skating
he is remembered for his ollie on a big quarter in a competition
Joey appears in :
Joey Poiriez forever part 1 and 2
Pharmacy Chily Video
Birdhouse The End Video
Joey Poiriez and Bryan Herman Digital Everyday.
His career only lasted a few years till he tore his ACL and broke a couple other bones.
¡REST IN PEACE, JOEY !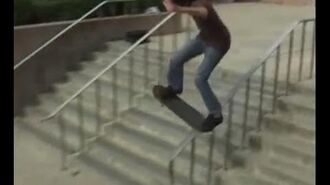 Ad blocker interference detected!
Wikia is a free-to-use site that makes money from advertising. We have a modified experience for viewers using ad blockers

Wikia is not accessible if you've made further modifications. Remove the custom ad blocker rule(s) and the page will load as expected.