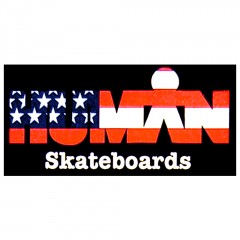 Human Skateboards was a brand from the mid 90's that also distributed Enemy and Farm Skateboards. The team included Andy Macdonald, Laban Pheidias, Adil Dyani and a very young Elyssa Steamer. Human released a video called "Radioactive Throw Up" in late 1996. Apparently Human Skateboards was up to some shady business and ended around mid '97 after months of FBI surveillance
Ad blocker interference detected!
Wikia is a free-to-use site that makes money from advertising. We have a modified experience for viewers using ad blockers

Wikia is not accessible if you've made further modifications. Remove the custom ad blocker rule(s) and the page will load as expected.