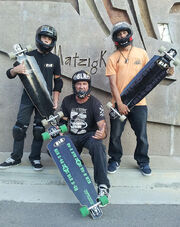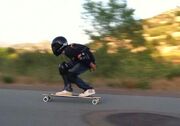 Anytime - Anywhere!Edit
True to the BLR "Rebel Yell", Conner is Always Ready for Anything- When he's not Racing Skateboards at almost 50MPH, he spends his time Racing Dirt Bikes, Dune Buggies, Hunting, Fishing, and Flirting with his Girl-Fans, (but don't tell his girlfriend Sophie that!) 
Conner's SponsorsEdit
Conner is Stoked to be Sponsored by some of the best Skateboard Brands in the World including BLR, (Black Leather Racing), KHIRO Bushings, NITRO Bearings and of course, Mom & Dad! 
Ad blocker interference detected!
Wikia is a free-to-use site that makes money from advertising. We have a modified experience for viewers using ad blockers

Wikia is not accessible if you've made further modifications. Remove the custom ad blocker rule(s) and the page will load as expected.