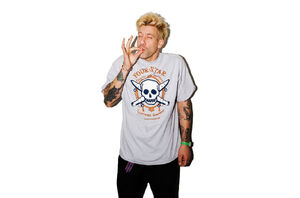 &nbsp

Brian Anderson (Groton, Connecticut, 12 June 1976)[1][2] is a professional skateboarder based in San Francisco.[3][2] He turned professional in 1998.[4] He was Thrasher Magazine's Skateboarder of the Year in 1999,[5][6] and won the World Cup match in Dortmund, Germany, the same year.[7][2]
He skates Girl Skateboard Company boards,[8], Nike Skateboarding shoes, [9] and was previously with Toy Machine.[3] He is an amateur artist.
Ad blocker interference detected!
Wikia is a free-to-use site that makes money from advertising. We have a modified experience for viewers using ad blockers

Wikia is not accessible if you've made further modifications. Remove the custom ad blocker rule(s) and the page will load as expected.