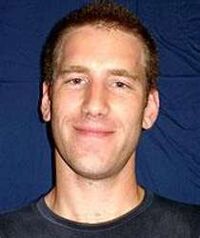 Alex Chalmers is a professional skateboarder[1] from North Vancouver, British Columbia, Canada.[2] He grew up skateboarding at Griffin Skatepark in Griffin Park in North Vancouver, not far from his home. His sponsors have included Flip Skateboards and Adio Shoes. He has done skateboarding stunt work in such films as Freddy Got Fingered starring Tom Green, and can be seen in skateboard videos such as Flip-Sorry, Tony Hawk's Great Skatepark Tour, and in the White Album, a documentary about the professional skateboarder and snowboarder Shaun White. Said to be the alter ego "deerman of dark woods", this rumour is false!
Ad blocker interference detected!
Wikia is a free-to-use site that makes money from advertising. We have a modified experience for viewers using ad blockers

Wikia is not accessible if you've made further modifications. Remove the custom ad blocker rule(s) and the page will load as expected.