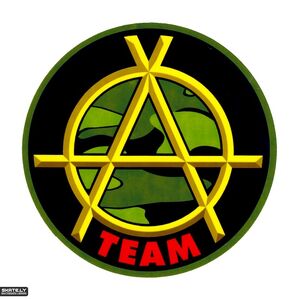 A-Team Skateboards was created by Rodney Mullen & Gershon Mosley in 1997 as skateboarding's next super team. A-Team helped spawn the legendary Rodney Mullen vs Daewon Song videos which featured competing rider and team segments. The team included Rodney Mullen, Dave Mayhew, Gershon Mosley, Chet Thomas, Marc Johnson, Jose Rojo, Jonathan Lindengerg, Andy Westhusing, Brian Konery, Jerry Hsu and helped launch a very young Chris Cole's career. A-Team eventually folded in 2000 due to lack of interest amongst the company's riders & the launch of Thomas' Darkstar Skateboards. Johnson went on to launch Enjoi, later leaving the company and joining Chocolate Skateboards in late 2002. Rodney Mullen, along with Daewon Song, started Almost Skateboards in late 2003. Dave Mayhew retired due to injuries in late 2005. Also, no one has heard anything about or from Lindengerg, Westhusing or Konery since 2006.
Ad blocker interference detected!
Wikia is a free-to-use site that makes money from advertising. We have a modified experience for viewers using ad blockers

Wikia is not accessible if you've made further modifications. Remove the custom ad blocker rule(s) and the page will load as expected.