360 Pop-Shuvit
Edit
The 360 Pop-Shuvit is a when you the skateboarder ollies and pushes their backfoot to right or left and the board goes a full 360 degrees. The difference between a 360 Pop-Shuvit and Pop-Shuvit is that the board goes total 360 degrees while a regular Pop-Shuvit will go a total of 180 degrees.
Execution
Edit
Have both feet leaning off the board.
Ollie and have your back foot ready to swipe left or right (depends on your stance).
When you swipe keep your eye on the board and make sure it goes around.
Put your front foot down and then your backfoot down to make it eaiser to push the board back down.
 Photos and Videos
Edit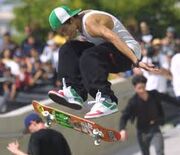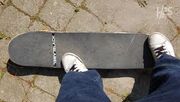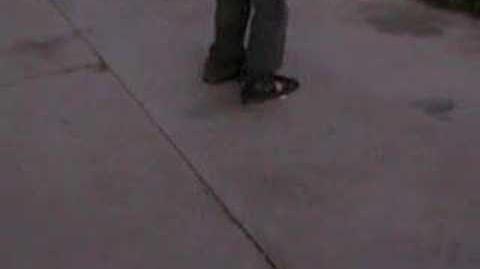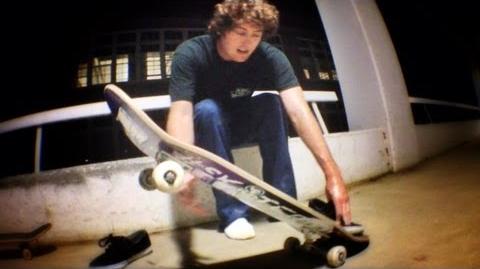 Ad blocker interference detected!
Wikia is a free-to-use site that makes money from advertising. We have a modified experience for viewers using ad blockers

Wikia is not accessible if you've made further modifications. Remove the custom ad blocker rule(s) and the page will load as expected.